The Classic Rolls Royce Silver Cloud is one of the most elegant antique cars ever manufactured. It is The epitome of luxury, and the most elegant touch to any special occasion.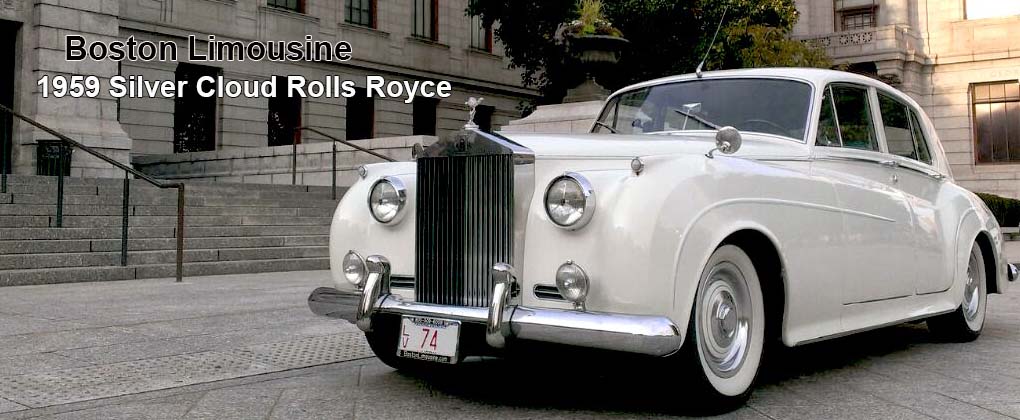 A Classic Rolls Royce has been the dream bridal antique car of choice for many years. Perfect for weddings and special occasions this Antique Rolls Royce has all original parts. Its timeless elegance and sophistication continue to make it the favorite for your occasion. Stepping in one of those special classic vehicles will take you back to a world of elegance; it is a transport of delight.
Boston Limousine Professional Drivers; Have peace of mind knowing that all our drivers are trained, licensed, insured and regulated. Also our Customer Support Helpline 781-641-0202 is always ready to help you with any questions concerning our car services.