8 Passenger Luxury Limousine
For a group of 6 or 8 passengers, our 8 passenger stretch limousine is "The" vehicle of choice for all your celebrations. From parties, to weddings, prom and night on the town you will definitely get noticed and ride in style.
SPECIAL: 1 HOUR FREE TRAVEL TIME.
With all hourly rental services billed garage to garage. Our garage is in Boston MA.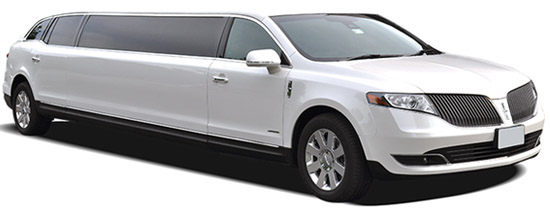 x 8

x 4


minimum 4 hrs $80 per hour

Call our offices at 781-641-0202 and ask one of our professional customer service representatives about our 8 passenger stretch limousine. Just tell us what your plans are or the occasion that you are attending and we will offer you our best packages and prices. Every service has its own package and policy.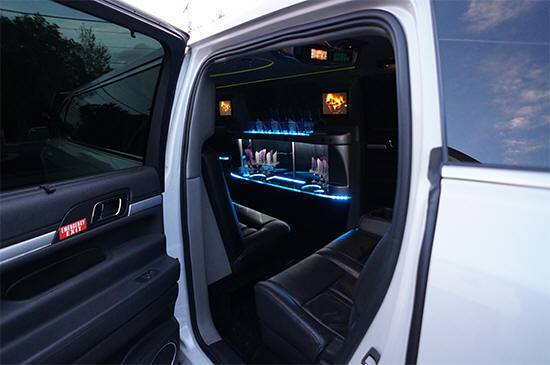 Your Lights.
Your Music.
Your Drinks.
Your Occasion.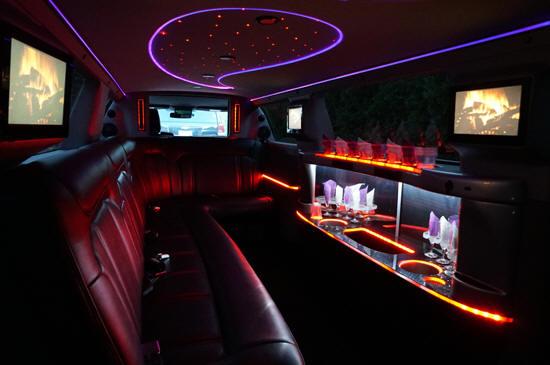 We even offer a point to point service with this luxurious vehicle. So don't hesitate to contact us to get more information about the 8 passenger stretch limousine.
Amenities: Full bar on one side of the 8 passenger limousine with flutes and rocks and an ice chest. Smart Phone Connection, Led light ceiling and powerful stereo system.